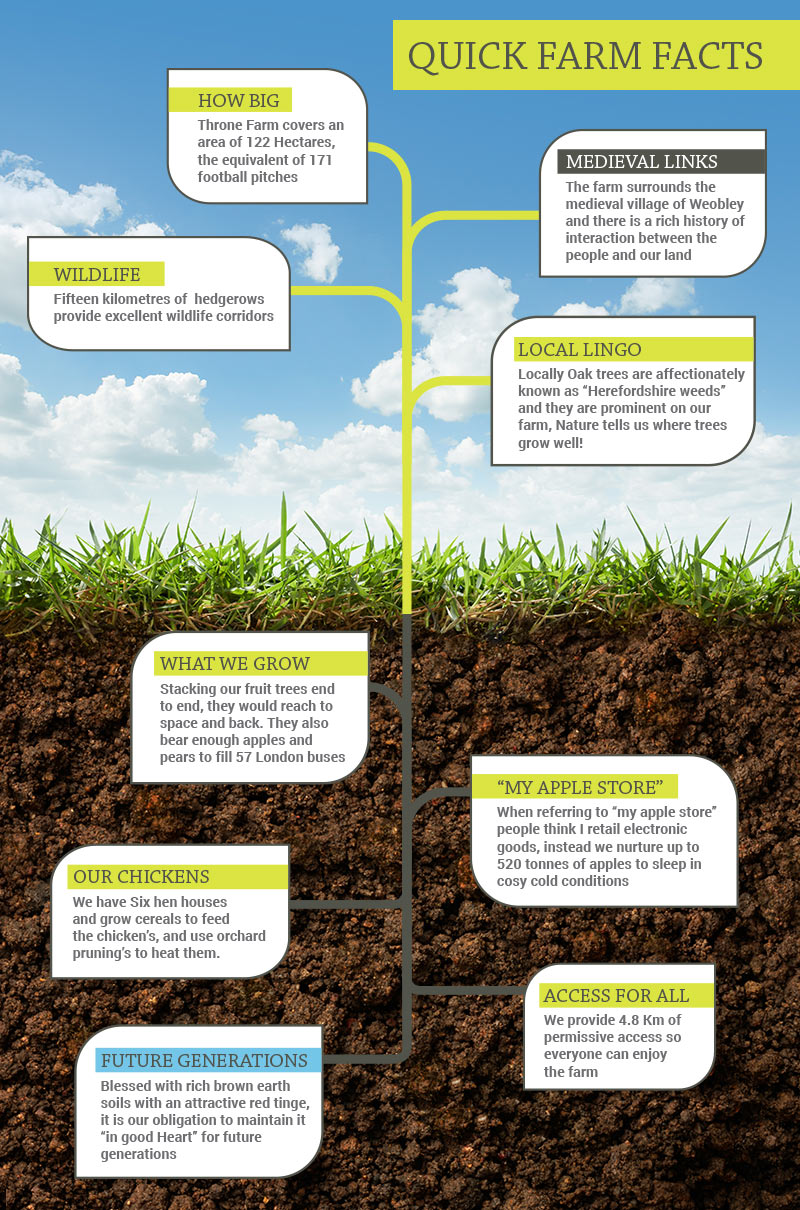 Welcome to our farm…
Nestled in a corner of Herefordshire overlooking the Welsh Black mountains and Radnor hills, our family farm benefits from a favourable climate and fertile soils. With a proliferation of wildlife, hedgerows and trees it provides the perfect backdrop to the medieval village of Weobley and it's prominent church spire.
We aim to build upon a proud history to continue a balanced approach to growing tasty, naturally nutrient dense fruit for the enjoyment and future wellbeing of our customers.